New Installations
Remodels
Propane to Natural Gas Conversions
Underground Installations
Commercial Applications
Add A New Gas Appliance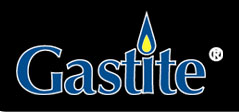 Gastite is the space-age flexible gas piping system that bends around obstacles and installs 50-75% faster than rigid pipe. It routes easily, without special chases or access panels, producing consistent, professional quality results every time. Gastite features a patent-pending fitting that incorporates a metal to metal seal with no gaskets or split rings. The exclusive jacket-lock includes a bushing that completely captures a polyethylene jacket, providing the best corrosive-resistent fitting-to-pipe assembly on the market. A unique stress-relieving/ annealing process provides optimal elasticity and additional protection against corrosion. Tested and design certified by the american gas association, gastite is listed and approved by all model code bodies in the united states and canada.